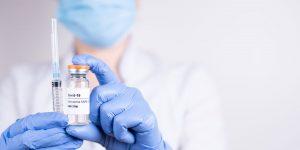 All Omni-Care support workers are fully vaccinated against COVID-19 and up to date with all infection control procedures. Latest News
Read More »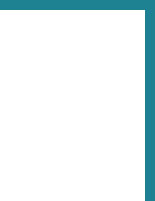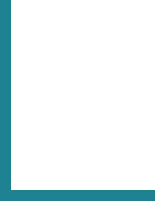 COVID-19 Vaccination Hubs
The Department of Health are running dedicated hubs for aged care, disability, childcare and distribution centre workers to receive COVID-19 booster vaccinations.
The hubs will also service people with disability, their carers and family.
Find your closest hub here:
Mental Health Support During COVID-19
The COVID-19 pandemic has been stressful and continues to impact our mental health and wellbeing. 
If you are feeling impacted by the COVID-19 pandemic in anyway, the below page provides information, tips and resources to 
support you and your loved ones' mental health during this time. 
Information and resources on improving your mental health can be found here:
Accessing free Rapid Antigen Tests (RAT)
From 24 January 2022, you can access free RATs if you hold an eligible Commonwealth concession card:
Commonwealth Seniors Health Card
Department of Veteran's Affairs Gold, White or Orange Card
Health Care Card
Low Income Health Card
Pensioner Concession Card.

You can access up to 10 RATs over a 3 month period (max 5 over a 1 month period) through community pharmacies.
Department of Health COVID-19 advice for older people and carers
People aged 70 years and over, people with compromised immune systems, and people with some chronic medical conditions are at greater risk of more serious illness from COVID-19.
NDIS COVID-19 advice for participants
NDIS have a number of temporary COVID-19 measures to support participants during the pandemic. This page has information on what they are doing to help participants. 
NDIS Worker Screening Check Information
The National Disability Insurance Scheme Worker Screening Check (NDIS Check) has started. The NDIS Check is a way to ensure that people who work with NDIS participants do not present an unacceptable risk to participants.
Why our clients choose us
"We are very grateful for the help from Omni-Care Support Workers during my father's illness. Our Support Workers were very professional and well trained. They maintained my father's dignity, they communicated directly with him making him feel valued and respected. Having people I could trust to care for my father for a few hours a week gave me a well needed break to look after myself and reduce my carer stress."
"I cannot praise our Support Worker highly enough, she did such an amazing job providing my mother with support. Our Support Worker's COVID-safe practices are amongst the best I have seen, and I am so thankful to have her on my mother's program."
"My Support Worker puts a lot of care into everything she does and works wonderfully in her team of support workers. Support Worker is a wonderful worker who is supportive and uplifts me and makes me feel good."
"I could not speak highly enough of my gardeners. They are very well mannered, well dressed and do a neat and tidy job."
"I wanted to congratulate Omni-Care for finding such professional, reliable and efficient people who have made life easier. The Support Worker who attended yesterday as a replacement was very helpful and efficient and our client would love to have her return. Our client was extremely happy about the services."
"I have a wonderful Support Worker who is organised, reliable, prompt and kind, she is 10 out of 10. She has been extraordinarily kind since my husband moved into full time care. She is like one of the family."